Keep up-to-date with financial news and stay on top of the market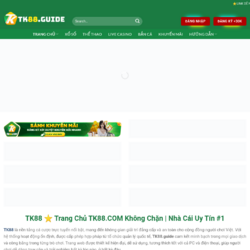 Start:
Aug 20, 2021 (762 days Lifetime)
Added: Aug 20, 2021
(762 days Monitored)
Easy Benefit Limited, based in London, was founded in 2021 by a team of experienced professionals from the e-commerce industry. The company is a member of Easy Benefit Holding, which is incorporated in Hong Kong (no. 2929611). Despite the recently registered company, the people who make up Easy Benefit Limited have been involved in online trading, forex trading, gold and cryptocurrency trading for years. Our specialists, before they decided to start operating on their own, helped in the creation of many trading platforms or cryptocurrency exchanges. As a regulated financial institution, Easy Benefit Limited provides services in accordance with the highest market standards. In addition, the company's offer is addressed to professional investors as well as total amateurs. You don't need any investment knowledge to start earning money. Leave it to our experts. The funds you entrust to us are safe and there is no risk of losing them. In case of any doubts, you can read our insurance policy as well as contact our agent who will explain the rules of the insurance. More information on insurance can be found in the appropriate tab.
Disclaimer - All Online Opps Are Risky no matter what, It is upto one's own risk to Invest
About Project
Plans

11% daily profit for 10 days;

Payments

Bitcoin, Dogecoin, Ethereum, Litecoin, Perfect Money
TECHNICAL DETAILS
SSL

Sectigo RSA Domain Validation Secure Server CA valid from Aug 18, 2021 to Aug 18, 2022 - Sectigo Limited

NS Servers

ns1.ddos-guard.net, ns2.ddos-guard.net, ns3.ddos-guard.net, ns4.ddos-guard.net, ns5.ddos-guard.net, ns6.ddos-guard.net
DOMAIN INFORMATION
Period

Jun 09, 2021 - Jun 09, 2022

Registered for 1 years