Keep up-to-date with financial news and stay on top of the market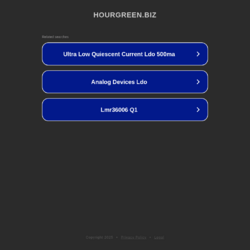 Start:
May 13, 2020

Scam date: Jun 16, 2020 - worked 34 days
Added: May 17, 2020
(30 days Monitored)
At Hour Green Ltd, we believe investors deserve an established, trusted, and accountable partner that can help them navigate Cryptocurrency investing. That's why we are building transparent, familiar investment offers that facilitate access to this burgeoning asset class, and provide the springboard to investing in the Cryptocurrency market.
Only Bonus investment is given. We do not recommend investing in such projects.
About Project
Plans

1.08% - 1.5% hourly for 96 hours; 5.0% - 8.0% hourly for 48 hours; 18% - 25% hourly for 24 hours

Min Withdraw

$0.1 PM, PR; $5 for BTC; $2 for other cryptocurrencies

Payments

Bitcoin, Bitcoin Cash, Ethereum, Litecoin, Perfect Money, Payeer
TECHNICAL DETAILS
SSL

CloudFlare Inc ECC CA-2 valid from Apr 07, 2020 to Oct 09, 2020 - CloudFlare, Inc.

NS Servers

yew.ns.cloudflare.com, asa.ns.cloudflare.com
DOMAIN INFORMATION
Period

Apr 07, 2020 - Apr 07, 2023

Registered for 3 years
********@hyipweb.com
Good
Payment Received. Amount $0.7 Batch 318221593
Jun 07, 2020 17:52:58
Verified
********@hyipweb.com
Good
Payment Received. Amount $0.4 Batch 316861574
Jun 01, 2020 04:47:44
Verified
********@hyipweb.com
Good
Payment Received. Amount $0.9 Batch 316261248
May 27, 2020 13:34:56
Verified
********@hyipweb.com
Good
Payment Received. Amount $0.1 Batch 315199338
May 18, 2020 22:16:53
Verified