Keep up-to-date with financial news and stay on top of the market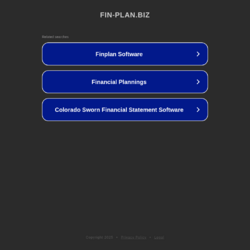 Start:
Oct 28, 2021

Scam date: Nov 23, 2021 - worked 26 days
Added: Oct 28, 2021
(26 days Monitored)
We are a group of crypto financial experts investing in the ethereum ecosystem and an officially registered company in the UK.№13702181 Ethereum (ETH) is the second largest cryptocurrency after bitcoin. While Bitcoin has received the most media attention of all cryptocurrencies, Ethereum is growing rapidly. Experts expect Ethereum to dominate the market in the future.
In such projects, if you want to invest, then only the minimum amounts and only on the first investment plan.
About Project
Plans

130% after 1 day; 210% after 5 days; 500% after 10 days; 800% after 20 days; 1700% after 40 days; 2500% after 60 days; 1000% after 5 days; 2000% after 10 days; 3000% after 15 days

Payments

Bitcoin, Ethereum, Litecoin, Perfect Money
TECHNICAL DETAILS
SSL

Sectigo RSA Domain Validation Secure Server CA valid from Oct 27, 2021 to Oct 27, 2022 - Sectigo Limited

NS Servers

ns1.easy-geo-dns.com, ns2.easy-geo-dns.com, ns3.easy-geo-dns.com, ns4.easy-geo-dns.com
DOMAIN INFORMATION
Period

Oct 26, 2021 - Oct 26, 2022

Registered for 1 years
********@hyipweb.com
Good
Payment Received. Amount $16.67 Batch AF7616B094F0F56F094C7F21A5686F98476A76A977FD220824CF0DF879D60DCF
Nov 20, 2021 12:40:47
Verified
********@hyipweb.com
Good
Payment Received. Amount $3.36 Batch 432308365
Nov 15, 2021 11:45:24
Verified
********@hyipmonitors24.net
Good
Hello hyipmonitors24.net $1.83 has been successfully sent to your Tether TRC20 account TJJ4R2ai1fbEmBtfduCcYnVDitP1kRGw9e. Transaction batch is dea1ed3092def2877235ab86d0f5ff5ba2c78844acd7504925da7b5d2ea3975d. fin-plan.biz
********@hyipweb.com
Good
Payment Received. Amount $0.6 Batch 430784919
Nov 07, 2021 03:29:06
Verified
********@hyipweb.com
Good
Payment Received. Amount $0.3 Batch 429764480
Nov 02, 2021 08:30:33
Verified
********@hyipweb.com
Good
Payment Received. Amount $0.6 Batch 429020311
Oct 31, 2021 23:09:17
Verified